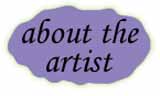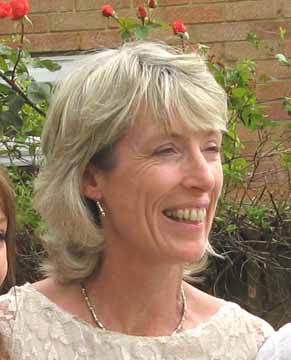 Lesley took up watercolour painting in 1986, shortly after getting married and moving to Maidenhead. Painting had always been a favourite hobby of hers however, and a sketch book always accompanied her on travels to Europe as a student and on holiday. Lesley studied German and French at Exeter University, during which time she lived in Germany for a year. After completing her degree, she trained to become a teacher, and taught Modern Languages for 4 years before leaving full time employment to have children.

Lesley first exhibited her watercolours at Henley in 1987 has since sold her paintings at galleries, local exhibitions, at craft shows and from home. Lesley's work depicts primarily English scenes, but she also enjoys painting views of Venice, Italy, France and other places to which she has travelled.


In 1997, Lesley was commissioned to produce some watercolours for a calendar, published by the Berkshire Library Service and has recently produced a series of paintings for the Sultan of Oman

Lesley is happy to work on a commission basis and will paint any landscape - houses, churches, gardens, holiday locations etc., usually working from photographs. Please contact her if you would like to discuss any special requirements.
Lesley and her husband Dave now live in France, where they run chambres d'hotes and painting holidays from their house in the foothills of the Pyrenees.
See www.la-maire.com
---
Please contact Lesley Olver for further details, or to order any of these prints.
Telephone: 0033 (0)5 61 60 49 28 or send an e-mail to: lesley@watercolour-landscapes.co.uk
Please note that colours displayed on screen may vary from the actual prints.
© Lesley Olver: Watercolour paintings & prints, picture framing and painting classes
Home Page | Site Map | Index of Prints | French Site | Search engine optimisation by Web Search Workshop